Training The Brain With Innertalk
The universe begins in the mind. Everything begins as an idea. All that you can ever be or do must first be a possibility in the mind.
This Powerful Subconscious Mind Tool Will Change Your Life Forever As It Did To Millions of Satisfied Users Worldwide. Health, wealth, success & happiness are easily within your reach with the patented & scientifically proven InnerTalk® technology – Empowering you to realize your full potential with positive brain development and learn how to relax.
Do you struggling how to relief stress? Or if your self-talk is full of negativity such as, "I am no good, I can't do it, I am fed up, I hate my life," and so on, then you must be having a pretty bad day. If that self-talk was replaced with, "I am good. I know I can do it. I am happy. I love life," then it is easy to see how much better your day would be.
InnerTalk® is designed with our customers in mind. There are more than 400 titles for your selection!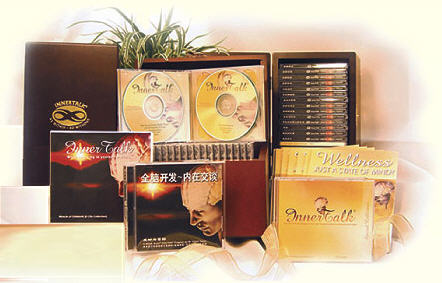 InnerTalk® programs feature pleasant, easy listening music or nature sounds that are specially mixed with positive background affirmations on the chosen self help topic. While the new best-selling programs including ADHD treatment (Attention Deficit Hyperactive Disorder), this recording was evaluated in a double blind study and found to have beneficial results.
The InnerTalk® methods will help you introduce stimuli to the subconscious, priming self talk and thereby changing yourself limiting beliefs from the inside out. This is how InnerTalk® works and why it will be successful for you.
For more information, please visit innertalk.com.my