Are You looking for ERP software in Malaysia? Do you know that SAP has an ERP solutions cater for SMI and SME in Malaysia?  Please Read the below information if you are consider to buy an ERP software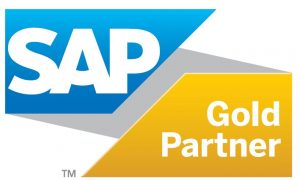 1.What is SAP Business One ?
Being the leader in ERP Systems, SAP always strives to deliver value added improvements in terms of business processes. Intensive research and development efforts are in place to ensure that the best businesses run simpler and efficient.
Launched in 2004, SAP Business One (also known as SAP B1)  is one of the world's leading ERP solutions used in 150 countries, with more than 60,000 customers worldwide, and over 670 accredited global partners to date. SAP Business One represents the present and future of digital ERP solutions market for SMEs and also large enterprises. Looking into the Malaysia's SME space, SAP Business One have paved its way into a matured, stable and user-friendly solution since its inception in 2005. SAP Business One also provides flexible deployment options be it on-premise, cloud hosting, or even hybrid which caters to the different business environment and requirements in Malaysia.
2. What SAP Business One Can Do ?
SAP Business One is designed to manage the entire business operations at greater clarity. You will get to computerize your daily processes, control your finances and stocks, and improve warehouse management and access business information anywhere, any time. SAP Business One is the only complete and integrated world-class ERP solution that's truly affordable for all businesses.
3. What SAP Business Can Help SMI/SME In Malaysia?
SAP Business One provides an affordable entry point for SMI/SME in Malaysia to adopt a full-fledged world class ERP. As ERPs may be perceived to be a heavy exercise and reform within the organization, SAP Business One may be deployed with minimal disruption and change management within the business. As an open platform, SAP Business One is equipped with strong integration framework to propel SMI/SMEs in Malaysia towards Industry 4.0 realization.
4. What Is The SAP Business One Price In Malaysia ?
SAP Business One caters for mid-sized organizations in Malaysia with affordable investment while maintaining international best practices and standards. A typical SME may foresee the investment into SAP Business One Price ranging from RM100,000 – RM300,000 depending on the size of users and complexity of business processes. Service based organizations typically have lesser complexities thus requiring lesser modules whereas distributors or manufacturers may require comprehensive warehouse management and production planning modules
If you want to find a reliable SAP partner in Malaysia, Fast Track is your best choice because they are certified SAP Gold Partner in Malaysia